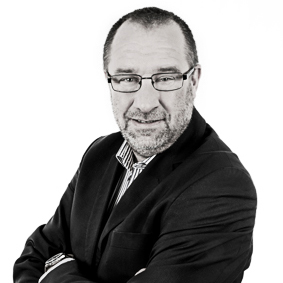 CONTACT US
Want to know how we can create similar process improvement on your business?
Contact us and we'll tell you more.
Anders Rosén
+46 (0)733 12 00 18
General industry case study
THE LADDER TO SUCCESS
They are not just manufacturing any old ladders. These are commercial ladders designed for professional users in widely different industries, with widely different requirements. They will often be used in aggressive environments with stringent requirements for corrosion protection, and naturally the same stringent requirements apply to the fasteners as well. Yet this has to be offset against the client's desire for reduced manufacturing costs.
in-depth understanding
But at ESSVE we relish the challenges posed by these kinds of seemingly impossible contradictions. By obtaining an in-depth understanding of our client's operations and then creating bespoke solutions, we can deliver the right fastening, in the right quantity and quality, at the right time and right place. By not having any in-house manufacturing, we can also freely select – from our huge global network – the best manufacturer for each product. Best from both an economic and quality perspective.
"We select the best manufacturer for each product from our huge global network"
Structured approach
Behind ESSVE's high level of quality and delivery reliability lies a structured approach that we base on forecasts, calculations and product-flow planning. Our deliveries are currently made from our warehouse in Sweden on call off, where we guarantee quality with secure production and spot checks on each shipment. We also make sure that every workstation in the client's production line has the right fastener in the right quantity. Neither more nor less.
By rationalising fastening, we have succeeded in reducing the number of different variants from 200 to about 40 – significantly reducing inventory and cutting the admin burden by half. The client gets tangible results in the form of enhanced quality and lower costs. This is good for our client and good for their customers.
Learn more from other case studies